$ 405/MT
CIF POTI, GEORGIA
PAKISTAN 100% BROKEN WHITE RICE
50 KGS POLYPROPYLENE BAG
---
REQUEST QUOTATION
Validaity Date: 23rd January, 2022
PAKISTAN WHITE RICE EXPORTERS
Pakistan Broken White Rice for Poti, Georgia.
We offer our best in compliance with the requirement of rice types in Poti, Georgia. Please do not hesitate to contact us for a customized Quotation as per your requirement. Following detail is for your ready reference to buy the perfect rice for Poti, Georgia.
Specification 100% Broken White Rice
---
GRADE
IRRI-6, 100% Broken
Moisture Content
14.0% Max.
Average Grain Length (AGL)
Below 4.5 mm
Broken Grains
100% Broken
Polishing Grade
Silky Polished & Color Sortexed
Damaged, Shriveled & Yellow
5.0% Max.
Chalky Grains
20.0% Max.
Foreign Grains
4.0% Max.
Foreign Matter
2.0% Max.
Paddy Grain
0.2% Max.
Under-milled & Red-striped
Max. 20 pieces per kilogram.
Milling Grades Available
White 100% Broken Rice
Parboiled 100% Broken Rice
Pakistan Broken Rice Exporters
Marking SuperChef™️
---
Each bag shall be marked legibly and indelibly or a label shall be attached to the bag, with the following information:
Name of produce. The name shall designate the type of rice.
(e.g. milled rice, husked rice, etc);
Year of harvest;
Net mass in kilograms;
Country of origin and;
Name and address of the producer or trader.
Bulk consignment shall be accompanied by documents declaring the information above for Marking.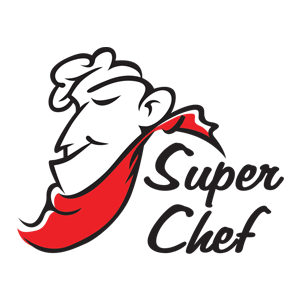 Get Instant Price Quotation!
---
It's incredibly easy to get instant price quotes for your customized requirements with private label packaging. Check out the options!
---